Need coverage with none of the "extras"? No signs, no additional bonus par 3 prizes, just the "insurance"?
Our Simple "Bare-Bones" package is the perfect option.
For only $200, you can offer your players a chance to win a $5000 cash prize (first hole-in-one wins). One witness is required, and the coverage is based on 144 (or less) amateurs and a hole distance of 165 yards (or greater).
Submit the quote request or give us a call at 833-INFOCTC for same day coverage – it's that simple.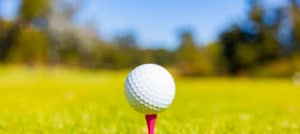 What Is Hole-In-One Insurance
Hole-in-one insurance is a type of price-indemnification coverage, originally named for insurance policies taken out by golf-tournament sponsors who offer the possibility of big-ticket prizes to contestants who score holes in one, on the course.
In practice, hole-in-one insurance products may be utilized by any sports league or retailer that sponsors contests where winners may collect grand prizes, such as exotic vacations, cars, cash, or free merchandise.
BREAKING DOWN Hole-In-One Insurance
Contest sponsors relish how the crowds they draw can generate substantial revenues from hopefuls who aspire to beat the odds of winning big. However, sponsors are less enthusiastic about paying the winners out of their own pocket. Hole-in-one insurance goes a long way in keeping sponsors fiscally afloat in the event of such wins, which might otherwise bankrupt them.